Youth Court Alliance Relationships Change York County Students' Lives
The students who go through United Way of York County's Youth Court Alliance know the program is meant to keep them in school. But, for many, they've found someone who cares for them long after they graduate. 
WRITTEN BY: REBECCA HANLON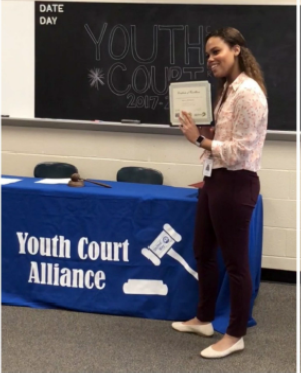 As a student at William Penn Senior High School, Sakeenah Bint-Abdul Jaleel often showed up late to class, if even at all. 
"I was just lonely," she says, looking back. "I didn't have a lot of friends, and I didn't feel like I had much of a purpose in going to school. It was easier to stay home." 
Now 22, Sakeenah is studying Psychology at Penn State York, where she hopes to pursue a career as a therapist or a criminal justice psychologist. 
She made it this far, she says, because of Youth Court Alliance, a program of United Way of York County in partnership with the York County Truancy Prevention Initiative and York County Office of Children, Youth, and Families. 
The program works to re-engage truant students and divert them from entering Magisterial District Court. Student volunteers are trained to hold hearings where they serve as jury, bailiff, and judge. They commit themselves to learning new roles, understanding the system, and building relationships.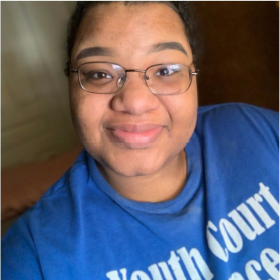 For many students at York City, Red Lion, and Northeastern school districts, Youth Court Alliance Director Elizabeth Richard became their biggest cheerleader. As a volunteer in the program, Sakeenah also helped her peers through similar struggles. 
"I met people who wanted to help me be a better person, to have friends and be connected," Sakeenah says. "Elizabeth Richard was that person to me. She still is in many ways." 
Sakeenah completed the program when she finished high school in 2017, but she still gets texts from Elizabeth asking how college is going. They figure out homework strategies and adjusting to schedules. 
That relationship didn't just help Sakeenah finish high school, it helped her find confidence in herself and learn what it means to have someone pushing her forward. It's something the entire Youth Court Alliance team tries to exemplify.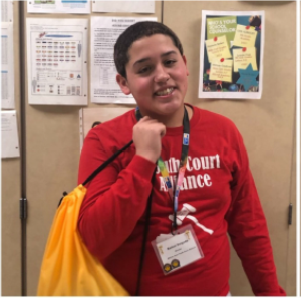 'Working on being better' 
When Rafael Delgado moved from Chicago to York several years
ago, he had a rough time adjusting to his new neighborhood. He missed his friends. He often stayed up too late and was tardy to school. 
Through Youth Court Alliance, which he started attending in 8th grade, he finally started getting to school regularly and building new relationships. He made great strides over the next couple of years. 
As a volunteer in the program, Rafael saw he wasn't alone. There were others who had similar struggles, wanted to fit in, and hoped they could build lasting friendships and support systems. His warm personality helps others feel welcome in the group, and he often tries to be the friendly face he needed when he was struggling to attend school. 
Now getting ready to enter 11th grade, Rafael is looking forward to seeing his friends again. 
"It's different than other school clubs because we're there to help each other," he says. "We're not just passing the time. We're working on being better."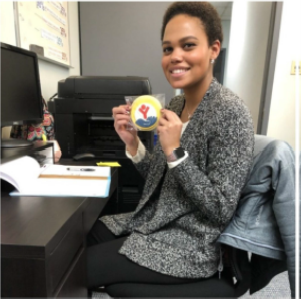 Following her passion
Jazzy Morris was studying Human Development at Penn State York when she saw an opportunity to intern with United Way of York County's Youth Court Alliance. 
The Central York High School graduate wasn't familiar with the program. The internship showed her the impact Youth Court had across the county. She helped students who might miss school because their utilities were turned off or because they had to support working parents by watching younger siblings. 
"I wanted to find ways to be more involved with families in my community," Jazzy says. "Youth Court Alliance was a great fit for that." 
After her internship, Jazzy applied for a part-time position with the program, which led her to her current role as the Youth Court Alliance Coordinator, where she helps facilitate the program she's seen impact hundreds of students year after year. 
Through it all, she's also evolved into a great mentor. She encourages students to do better in school, knowing that someday she'll be the one they text from their college campus, in need of encouragement or someone to just listen.
 
"Students need to know this isn't short lived," Jazzy says. "You can count on me down the road. One positive relationship can change a person, and I hope that I can be that for someone."